My mom has a box of my Grandfather's pictures and letters. We started organizing it on Thanksgiving and we found a picture of the Studebaker dated 8/26/1952. The car was parked in 1953 for 30 years but it was still a daily driver at this point.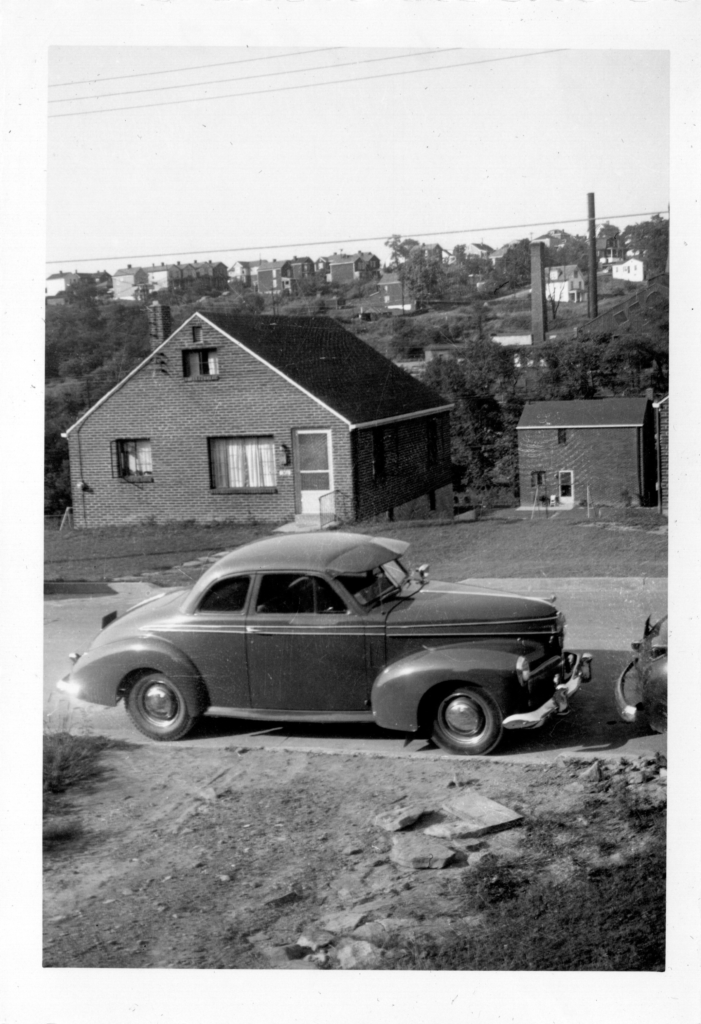 The car at this point looks pretty much like it did when my father started working on it. The 51 Stude bumpers are already on it. It is probably painted the same dark green but the paint is a LOT shinier. When we started working on the car the rear fender in the picture above was scraped and dented, that obviously happened after August, 1952. I have the trim rings still and two of the hubcaps that were on it then. The trim rings are stainless and in good shape but the hubcaps are pretty beat up.
The rear tires look just like the spare tire in the car (which is VERY old). I suspect that the same tires were on the car in 1984-85 when the picture below was taken and that one of them was used as the spare when new tires were put on.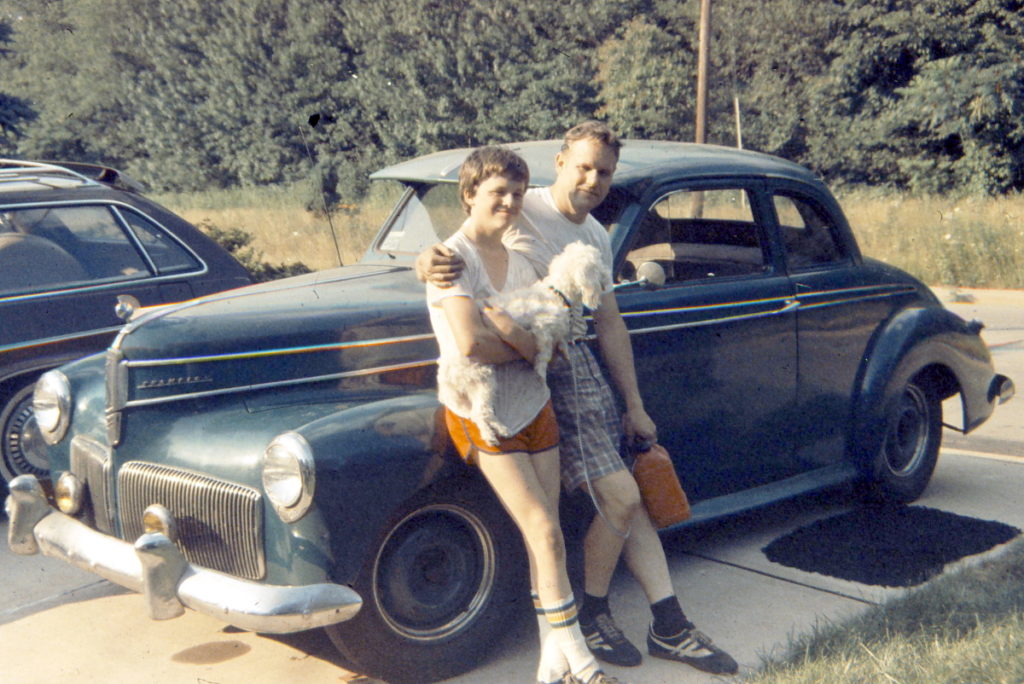 I will have to keep looking for earlier pictures of the car. There is a family story about my grandfather trying to teach my grandmother to drive and her hitting a policeman. She never did get a driver's license. I wonder if that triggered the replacement of the bumpers?