There has not been a lot of Studebaker work this summer because I have been working on this: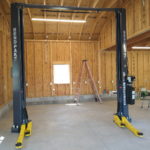 We build a new 40'x26′ shop with a BendPak lift. It is going to rock but has sucked up all of my time and money. I am still working on finishing the inside. But enough about that.
Earlier this summer I filled the gas tank on the Stude and I smelled a strong smell of gas. The flexible fuel line that feeds the fuel pump was leaking. I never changed this so hopefully it just needs some love.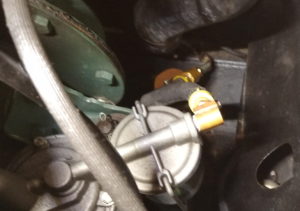 Here is what I am talking about. I tried to take the line out from above but it was easier to just remove the front engine pan and get it from below. And no, I did not use the lift. I should have…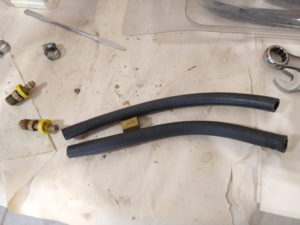 The line is just two hose barbs with flare fittings on them and a coupler. I cleaned up the fittings, replaced the coupler with a new one that I had laying around, and cut a new bit of fuel line.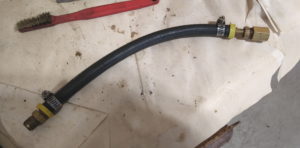 All fixed!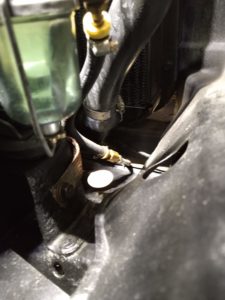 New line is re-installed. It does not seem to be leaking, I will fill up the tank and see if it solves the problem. If not I will probably have to re-flare the hard line. But I bet this fixes it.