Back when I did the new wiring harness I said that everything was working perfectly. It turns out that was not correct. I did not realize at the time that the new turn signal switch had a light in the handle that is supposed to blink when the signals are on. When I discovered this, I found the light was on dimly when the turn signals are off. The light blinked (dimly) when the turn signals were on. My first thought was a bad ground, so I tested that and it was fine. So today I decided to try and figure out what is going on here.
My second thought was maybe I got a 12V bulb by mistake. So I tested it and it is 6V. Rats, now I am out of easy ideas. Time to look more closely.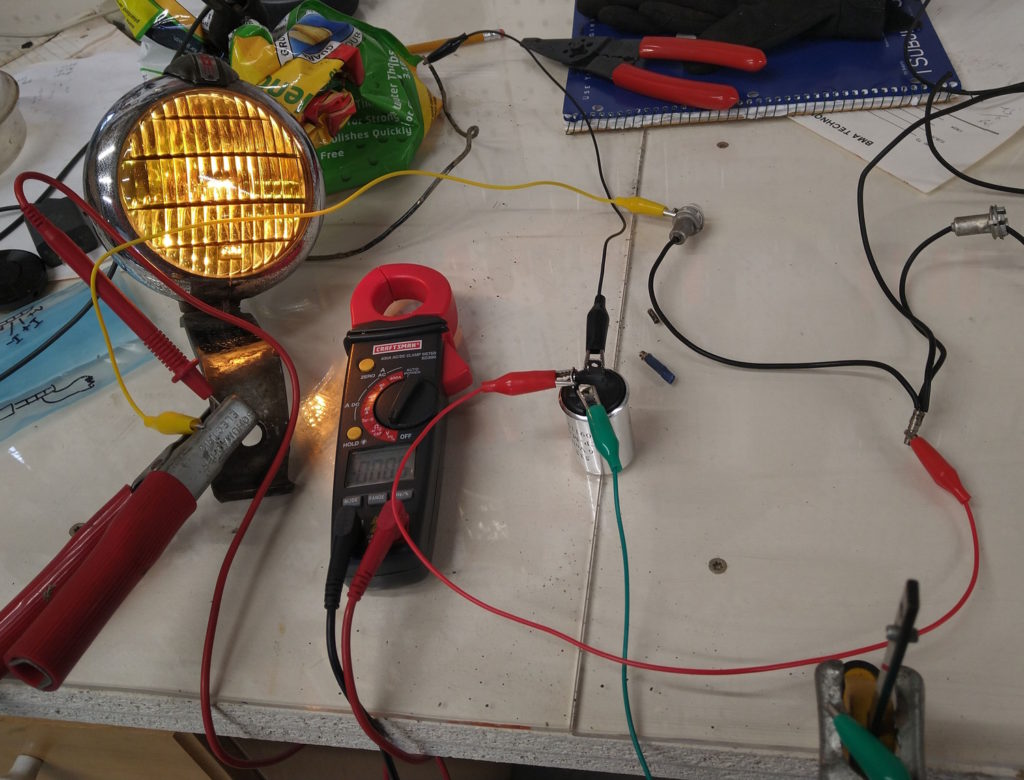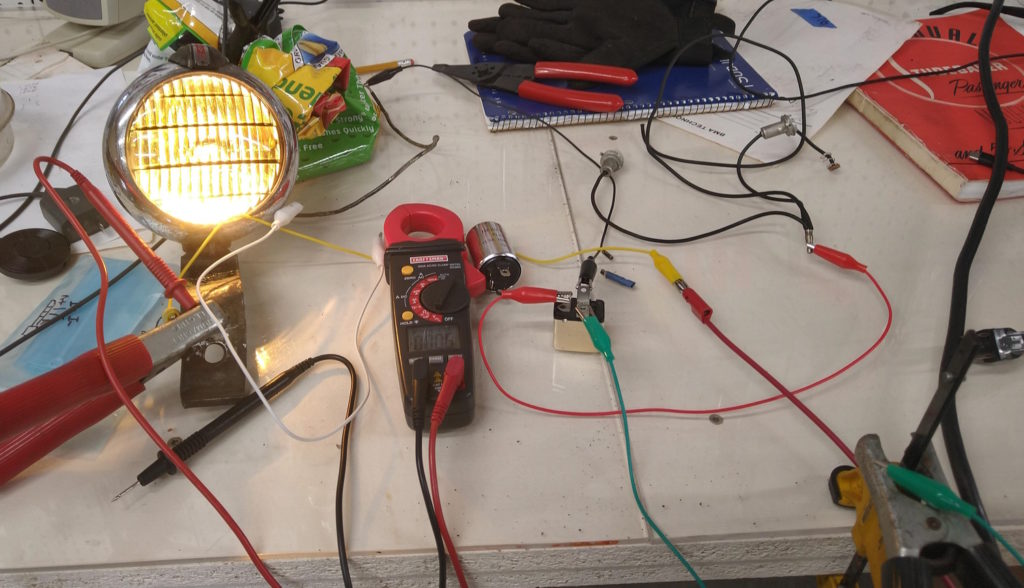 In my parts stash I found another, really old and cruddy, 6V flasher. I decided to try it. This flasher has a buzzer in it so it makes a sound when the signal is on. It flashed very quickly but I did see a flicker of light from the indicator. I refuse to accept three bad flashers! The old flasher has screw terminals so I can't easily try it in the car.
I have never taken a flasher apart to see how they work but I expect some sort of thin bi-metallic strip. When the light comes on the strip heats up and opens the circuit, turning the light off until the strip cools down and closes the circuit again. The car does not have front turn signals right now. I am buying new fog lights to use as front turn signals but those have not arrived yet (a story for another time). Now I am wondering if there is simply not enough load on the flasher so the flasher does not work right. The new "can" shaped flasher might be electronic using a transistor. In which case that could have the same problem. So I am going to wait until all the lights are hooked up and see if that changes anything. If not, I will probably rip apart a flasher and see what is up.