Last year I had a short in the headlights and decided that it was really time to replace the wiring harness. I did some shopping around and decided to go with a authentic reproduction wiring harness from Lark Works. The car's original wiring was all insulated with woven cotton. The reproduction harness will use modern vinyl insulated wire with cotton woven over it so it looks original. I went with Lark Works because they were competitive on price and are Studebaker focused. Their harnesses are designed from factory drawings and use Studebaker part numbers. Plus they were super responsive and helpful when I contacted them. I went with a stock harness with the addition of turn signals. It was a pile of money but the harness is beautiful and the documentation is excellent. All this was late last year. I was going to do it over last winter then we moved. Next I planned to do it after the Delaware car show in July and that got delayed until October. Now I am out of excuses. Time to start.
The harness is in several sections. The big one is the main chassis harness. That is most of the instrument panel and under the hood. So it goes through a lot of tight places. The main chassis harness ties into the rear chassis harness that runs under the car to the gas tank and tail lights. A separate rear compartment harness in the trunk connects all the lights to the rear chassis harness. I want to start simple so I am starting from the back and move forward.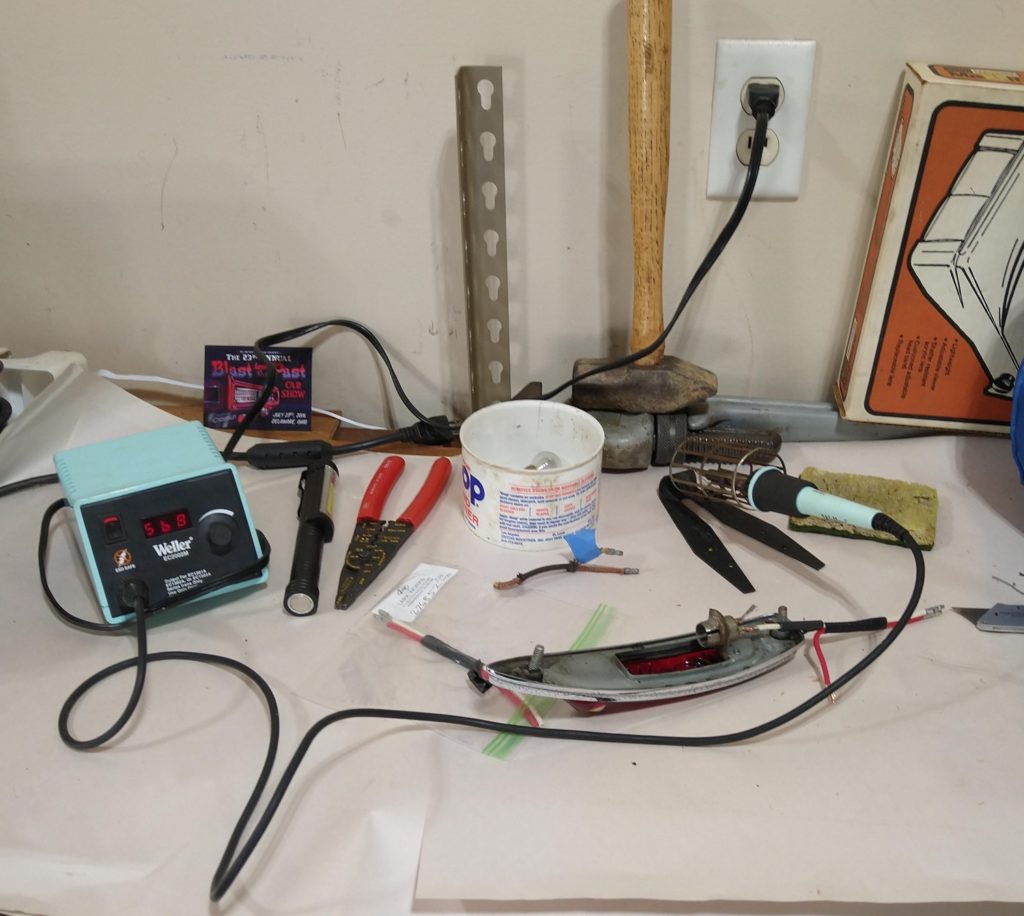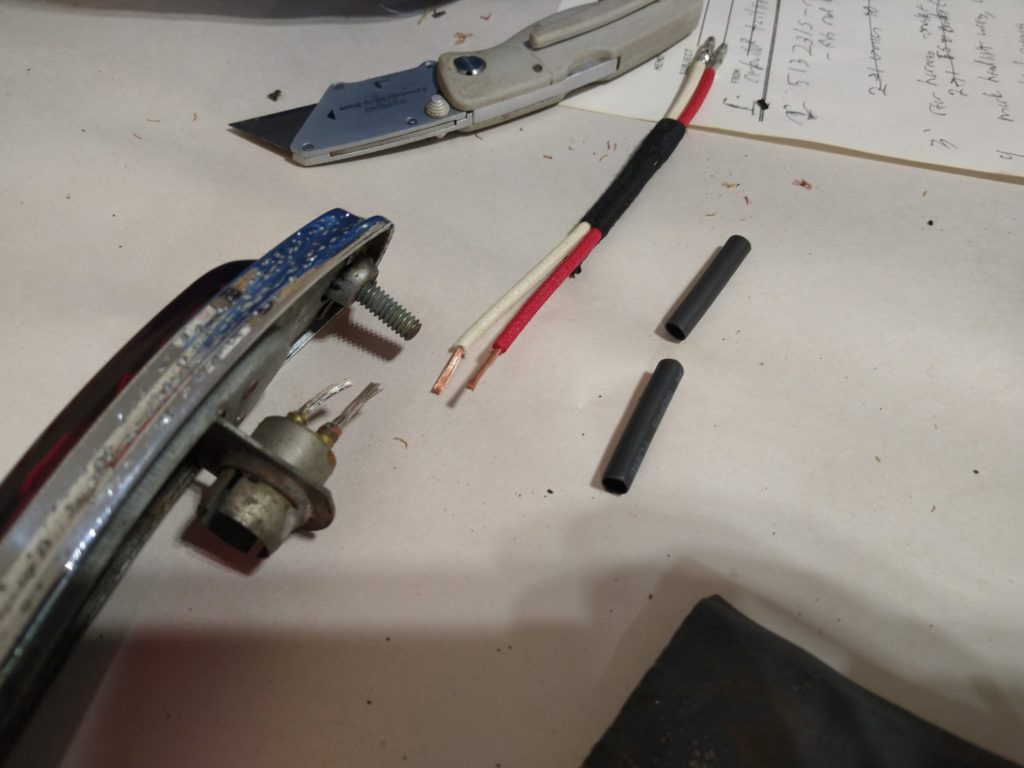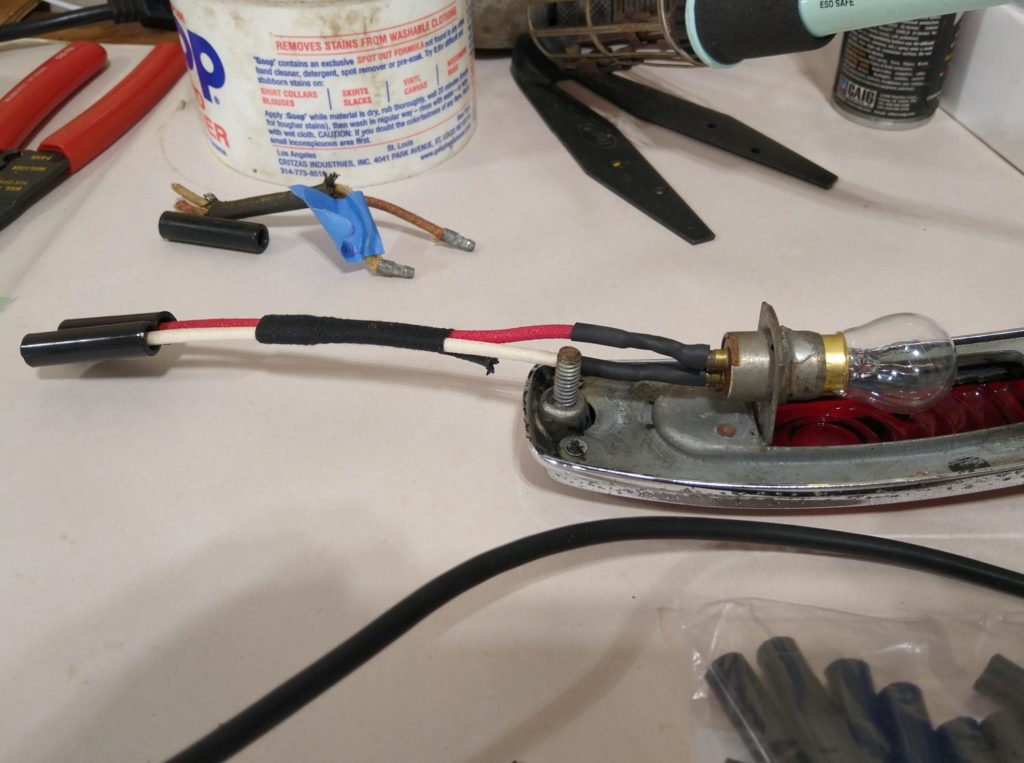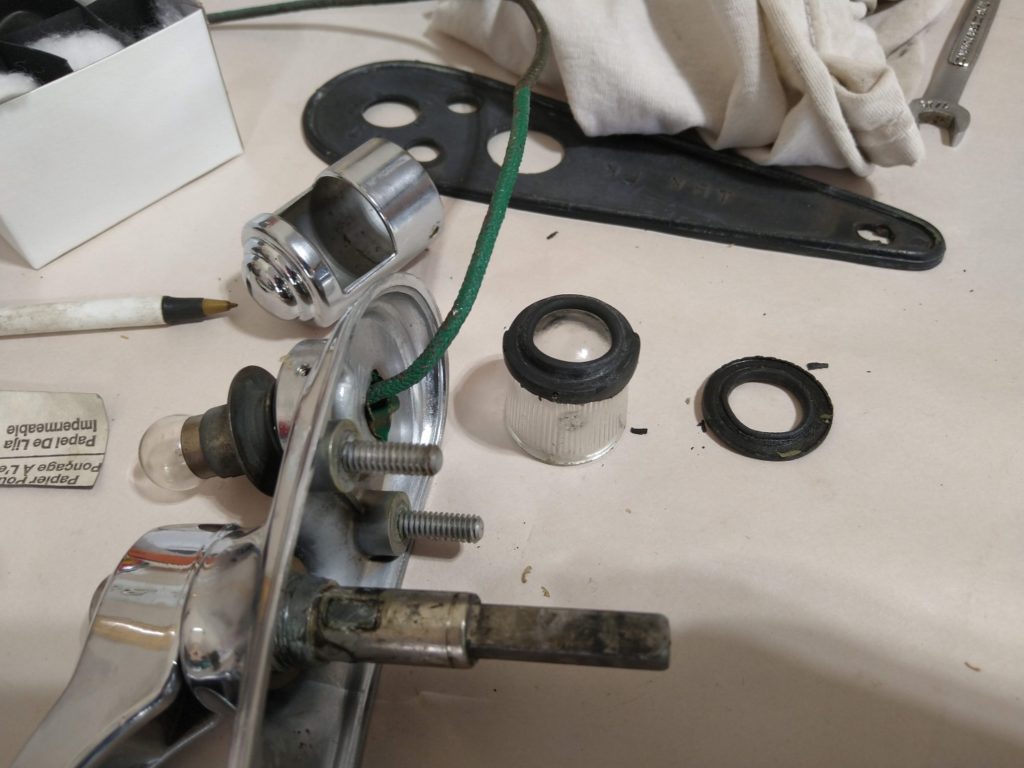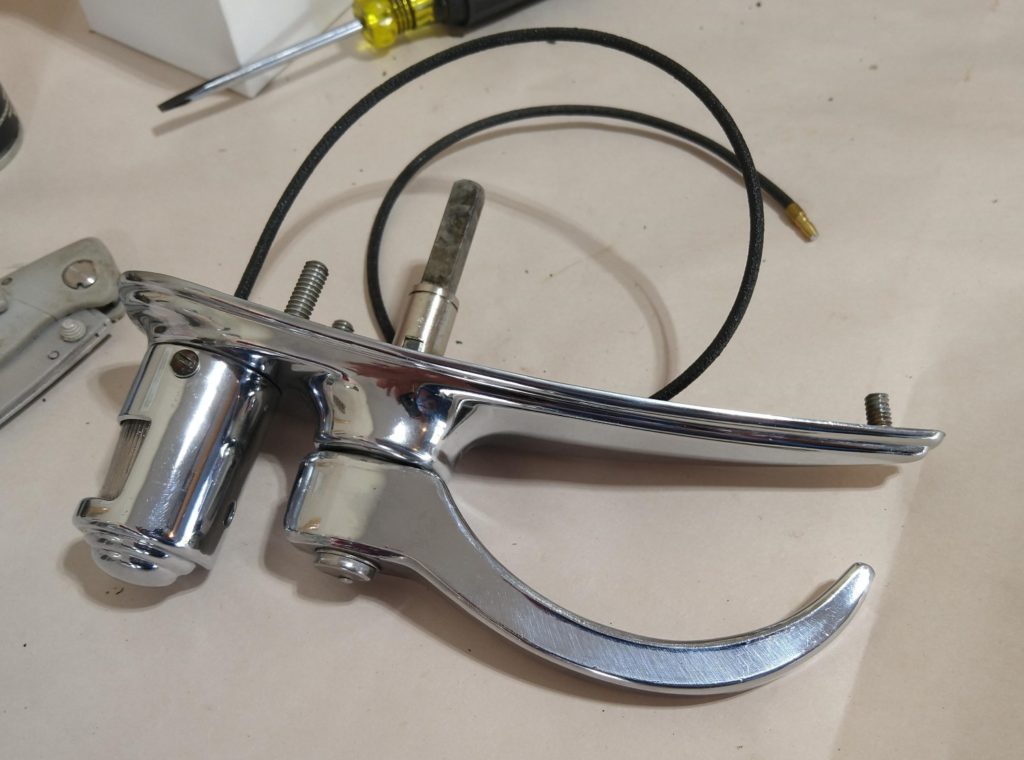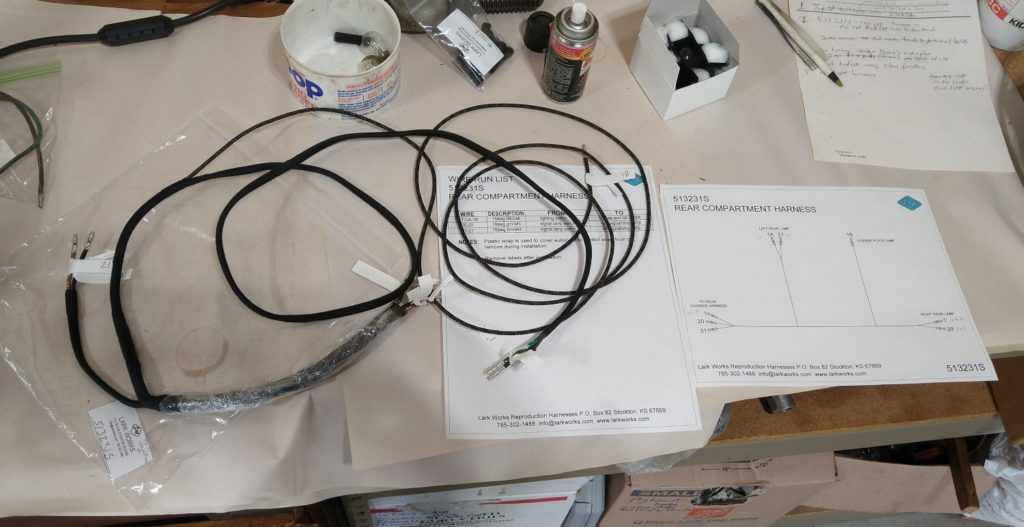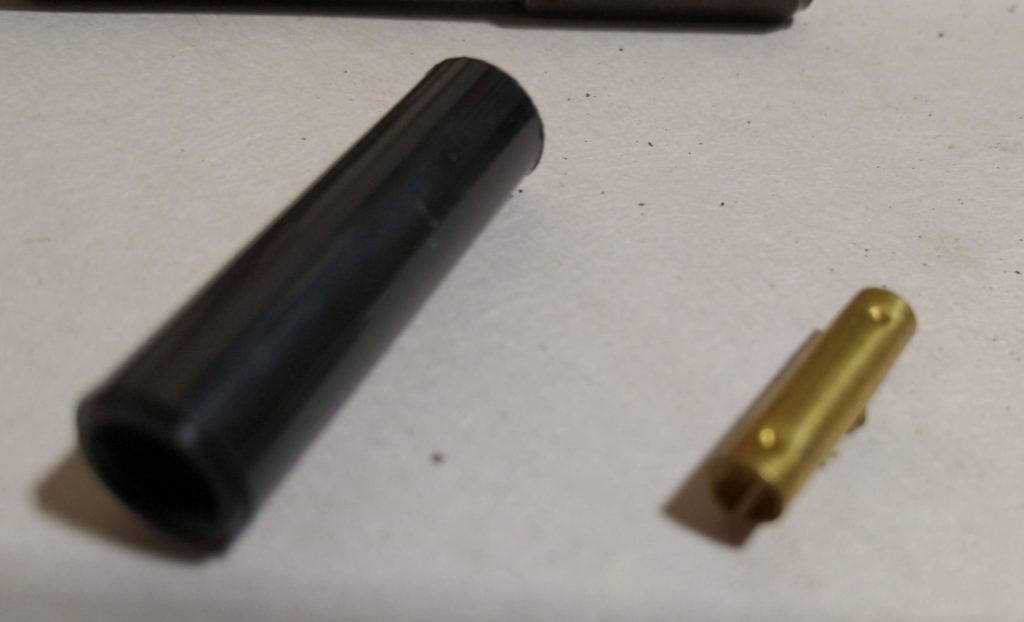 So a word about the 1-1 bullet connector splices. The new harness came with a bag of new connectors. This is one of them disassembled. The new splices do not grip the bullet tightly and the brass tube is very short so pushing one wire in can push the second wire out. Disappointing. You can see in the second connector a tiny dimple which is the only thing "snapping" the bullet in the splice. I can improve them by tightening up the brass tube but still not great. I can reuse the original connectors but the ones that have been riding under the car for 80 years are just FULL of dirt. Honestly I am not sure what I am going to do. If the originals clean up well I will use them, if I have to use the reproductions I will pull test them to make sure the wires are connected well.
Now for the rear chassis harness…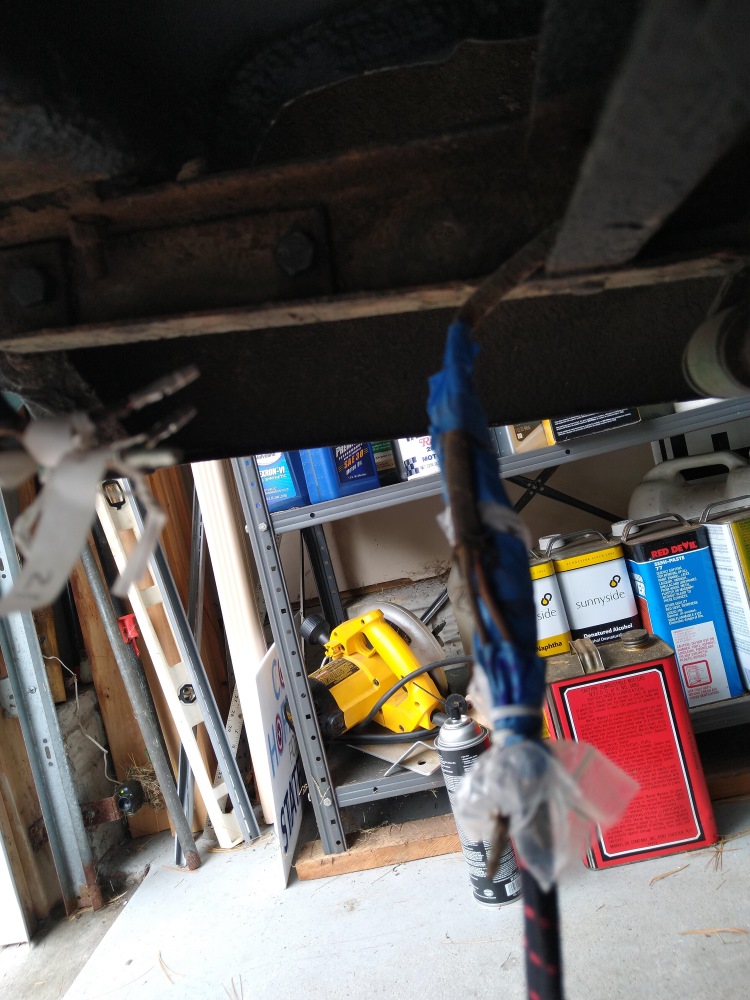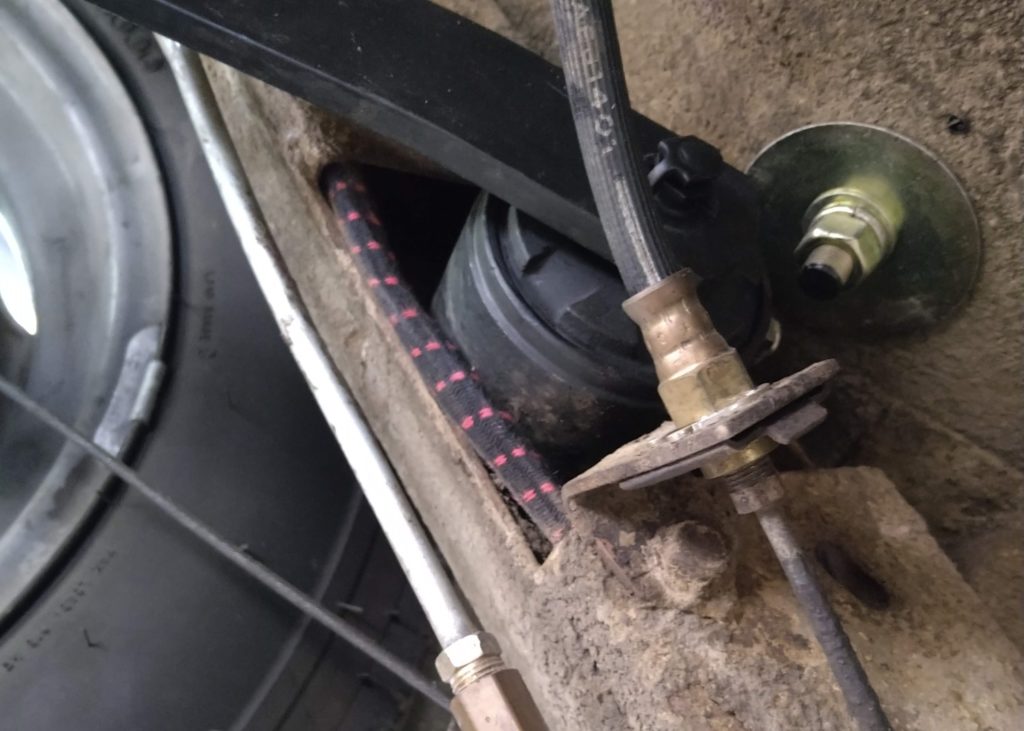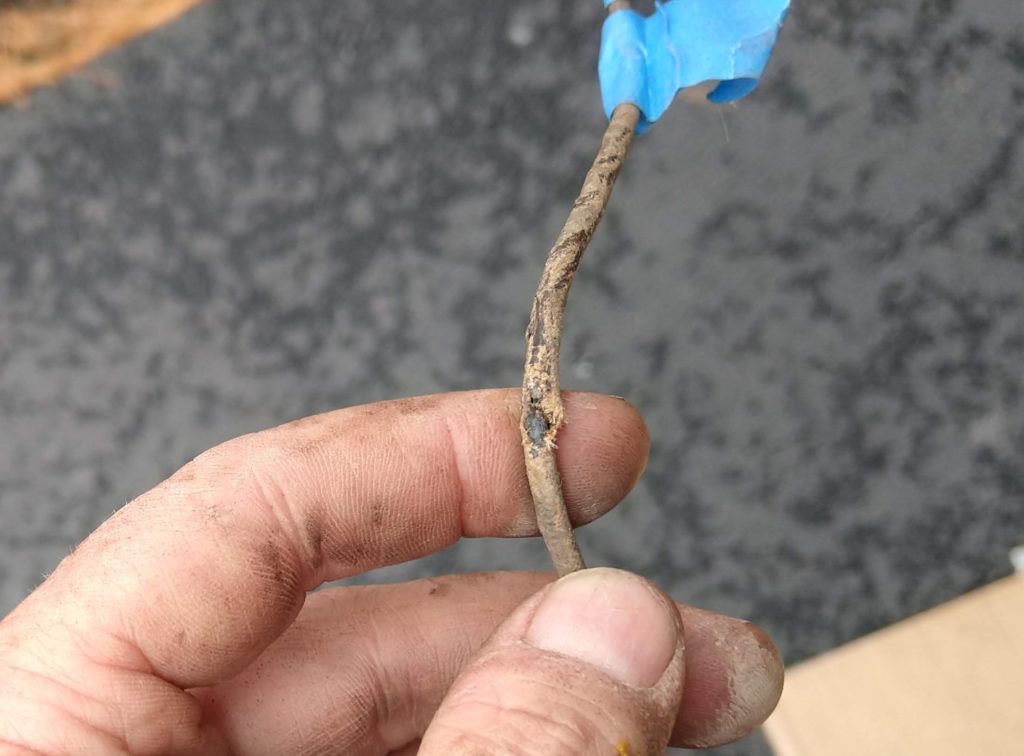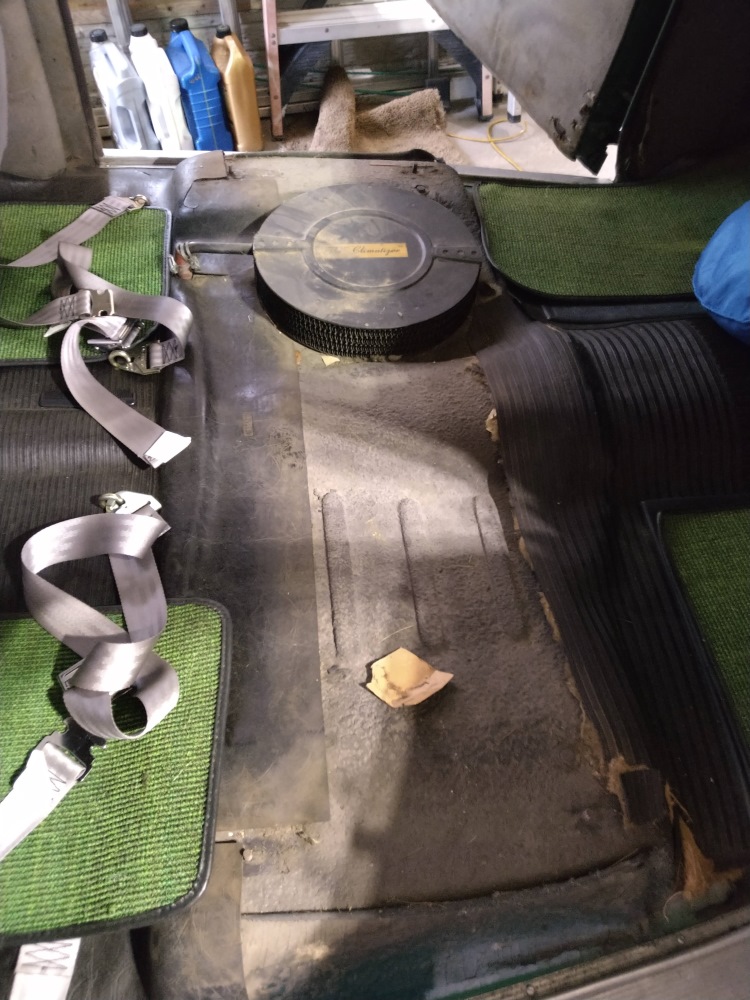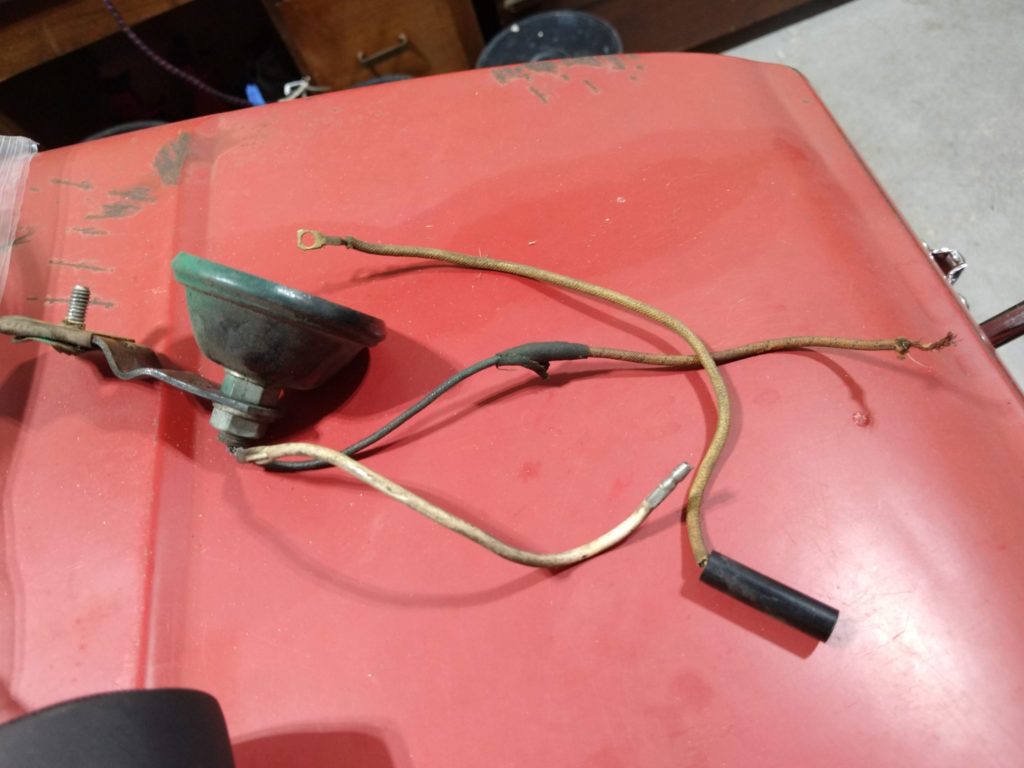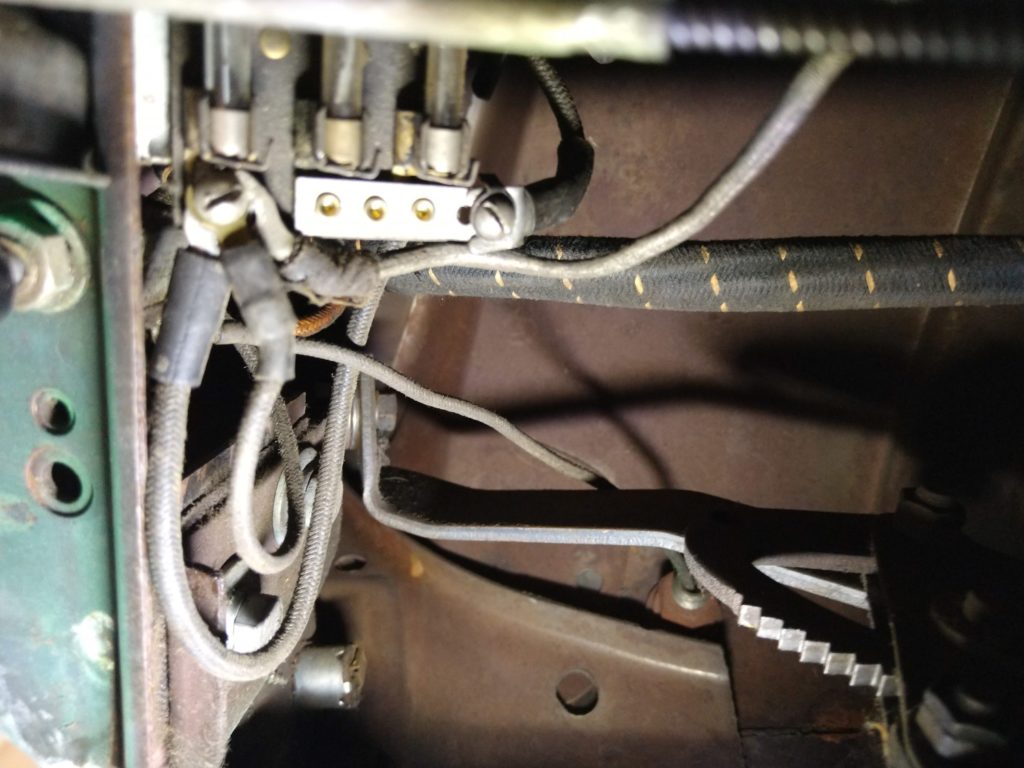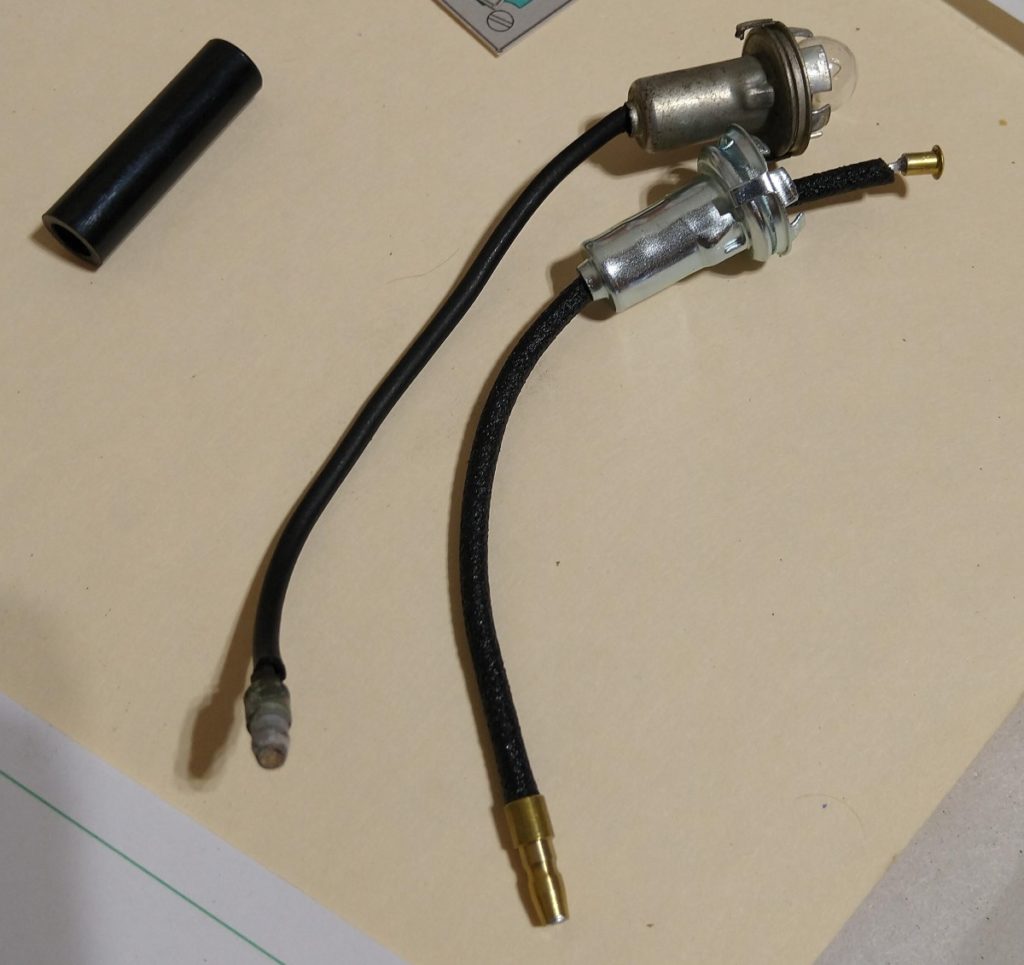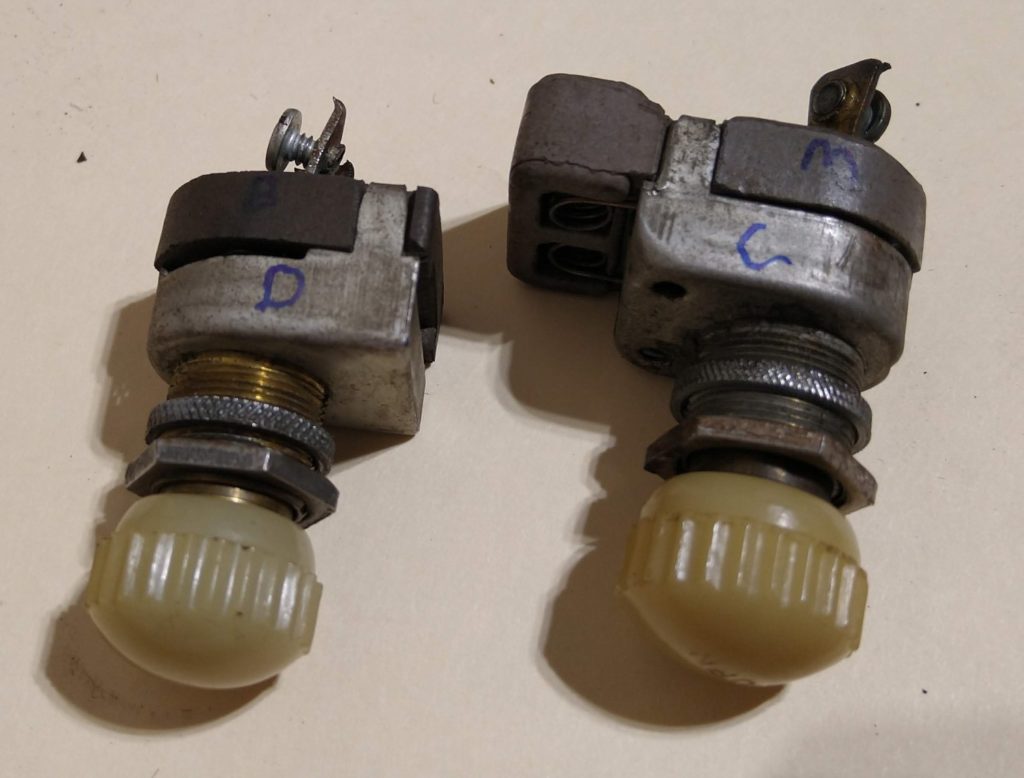 I also identified all the terminals on the ignition switch, headlight switch, and the gauges. I removed the grommet in the firewall and the clamps holding the harness to the firewall. So it is about time to bite the bullet and pull the harness out from behind the dash. But it is super late and time to quit. More to come!